Yes! This'll be done in no time!
This article is a stub. You can help Billys Toon Times Wiki by expanding it.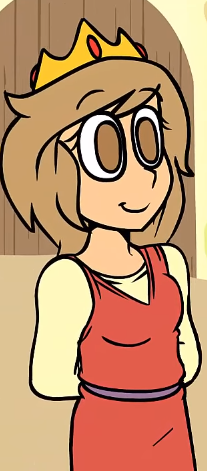 Gwen is a princess seen in It's Dangerous to Go Alone!. She is friends with Billy and Shane. Gwen was kidnapped by the Evil King, who was disguising as her father, and required assistance, which led to Billy, Shane, Gavin, Philotaur, and Adam going on a quest to save her. She was voiced by Anna Kingsley.