Adam Crinion is Billy's twin brother. He is portrayed in BTT as Adam.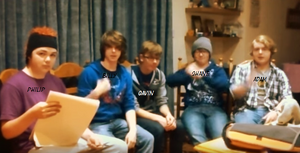 Notable Characteristics
Adam seems to not be as attentive to the show as everyone else, shows in the video with him, Billy, and Shane, when he confused Shane for Philip. This inattentivity is presumably why he's not a main character. Like Gavin, his only contribution to BTT is his voice.